4 financial tools to help with debt
If you're looking for help dealing with – or avoiding – debt, the internet offers…
If you're looking for help dealing with – or avoiding – debt, the internet offers a range of online financial tools that could point you in the right direction.
Here's a look at a few useful ones.
1. The Guardian's budget planner
Times are tight at the moment, as many of us are seeing our finances squeezed by rising day-to-day costs. However, a careful, well-planned budget could have a big impact on the way you manage your money, and reduce the likelihood of facing debt problems.
Simply enter all your monthly income and outgoings to get a picture of where your money is really going. That could help you decide on a few changes you could make to make your budget work that bit more effectively for you.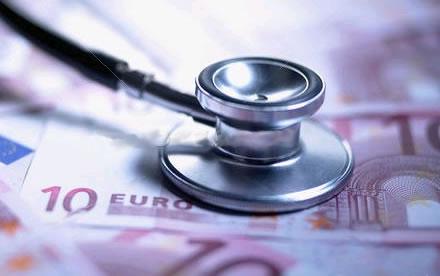 2. Think Debt Advice's debt consolidation calculator
If you're looking to take out a loan to consolidate your current unsecured debts, this calculator can help you to work out what the cost of your monthly repayments could be.
All you have to do is:
1. Calculate how much overall debt you're thinking of consolidating – so you know how much you'll have to borrow to repay it.
2. Work out the time period over which you wish to repay the loan – bearing in mind that the longer it takes you to repay it in full, the more it'll cost you overall in interest.
3. Enter the interest rate you have in mind – though don't forget that the actual interest rate you are offered will depend on your finances.
The calculator will then give you an idea of how much you'd have to repay every month if you took out a debt consolidation loan.
3. Money Advice Service's financial 'health check'
In an ideal world, we'd all have a lot more time in our daily schedules to spend on looking after our finances.
However, this quick financial 'health check' should take just 5-10 minutes – and by answering a few simple questions about your circumstances, you'll be offered some clear goals and a few simple steps you could take to improve the way you manage your money.
4. Financial Times' pension calculator
Thinking about the future is important – particularly when it comes to saving up for a 'pension pot' for your retirement. With enough financial backing, you should be a lot less likely to run into debt problems later in life.
This calculator can give you an idea of how much you should consider contributing to your pension and how much you might receive when you retire.
Bear in mind that online financial tools are designed to provide general advice only.  Always speak to a professional first before making any big financial decisions, as they can really take your personal circumstances into account.