Direct Lenders beat Brokers anytime
A bold statement we think you'll agree financialblogger.co.uk readers, but alas can direct loan lenders…
A bold statement we think you'll agree financialblogger.co.uk readers, but alas can direct loan lenders always be a better choice for borrowing money than brokers? We set out to find out more info so that you, our readers can be well informed.
Be it an unsecured loans or a basic personal loan for less than £10K; there are a number of factors which can affect the outcome and success of your individual application and as such affect whether you approach lenders directly or seek out a broker whom might be more suited to your needs. Should you be looking to borrow more than 10K then indeed you might need to dig a little deeper and by reading the Financial Blogger Finance Category you can learn more on loans over 10K. But for this article we shall look at borrowing less than this amount.
Brokers, what, why and who?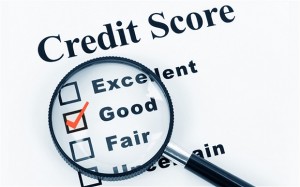 Loan Brokers are financial middle men… as the name suggests; they broker your terms with a set of loan companies they have terms with. It is for this very reason that a broker may not lead you to the most suitable product for your needs as they may have more beneficial terms and as such make more money from your referral with some particular lenders on their books and thus "overlook" potentially the most suitable products for you. Hence although they may be able to help you find the money you want to borrow, you might not always get either the best lender or the best terms by using a middle man or broker service. An example of this kind of broker can be seen in many loan and financial Comparison Websites; these websites could be loosely termed as "loan brokers".
Comparison websites; the best port of call?
We all know the fable, you fill out your email and compare loan providers based on a quick submission of your key contact data, but when it actually comes to taking out the loan you may find that you get disapproved at a later stage of the application process as indeed, all these websites really wanted – was your contact details – Ideally they'd like you to sign up for a loan from one of the providers seen on screen but alas, your details are worth the effort for these kind of brokers. The provided details will most likely be solicited and distributed by the loan broker in question and as such this is highly apparent when it comes to receiving un-solicited calls and text messages from credit companies with the details you have submitted via loan broker websites.
Finding the "Personal" touch; Lenders
Choosing to apply direct to loan lenders offer you the chance to build a stronger relationship with your creditors and can in some cases significantly improve your chances of a successful application. Often loan lenders are specialist in particular niches or industries and cater for many kinds of special considerations, for example (see here) there are loan lenders who deal with loans for the unemployed, loan lenders who offer special rates to armed forces and civil service personnel, lenders for bad credit, lenders for good credit, lenders for weddings, home improvements as well as tenant and homeowners… the list really is endless and if you are looking to borrow for a particular reason or have a particularly adverse or un-exemplary credit history then indeed you should be able to find a lender who is right for you and your circumstances.