Guarantor Loans: Born From Bad Credit in the UK
When the recession hit the UK in 2008, many of us felt the pinch. The…
When the recession hit the UK in 2008, many of us felt the pinch. The effects were so devastating for some that their jobs were lost and their homes were repossessed. At best, workers endured pay freezes and difficulties while food and utilities rose sharply in price. Even 6 years later, the fallout from this trying time continues to affect millions of people. Just recently, the new Governor of the Bank of England announced that interest rates will stay low until unemployment falls to 7%. This means that money paid on any savings will remain extremely low for a while yet, effectively punishing those who have worked hard and want to put some money aside.
Refused By The Banks
Clearly the negative effects of the recession are going to be with us for a long time yet, which spells bad news for many. More and more people have been forced to borrow money in order to keep going through these challenging times. Unfortunately, most can no longer go to their banks in order to do this. One of the causes of the recession was that the banks lent a lot of money to people who couldn't afford to pay it back. For this reason, they've become very wary about who they now lend to. Only those with good credit histories can expect to have their applications approved, and even then the rates they get may not be the low ones that are advertised. Thankfully, there are other options.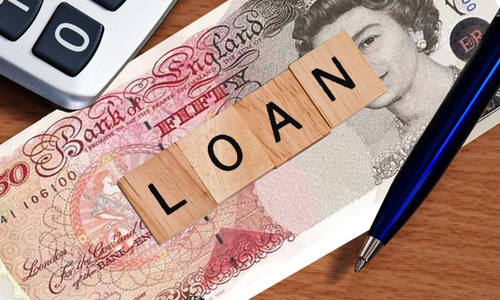 Lending After 2008
How we borrow money has been one of the main areas affected by the crash, in fact, it's changed significantly in the last 5 years. While there were lenders other than the banks at the time the recession hit, they were nowhere near as numerous as they are today. Payday loans were virtually unheard of, and most people could get a low interest loan if they wanted one. Once the economic landscaped changed, however, financial businesses began to realise that new lenders were needed to fill the gap. Those with a bad credit history still wanted to borrow money, but who was going to lend it to them? This is where the alternative lenders came in – payday loans, logbook loans, guarantor loans and high interest instalment loans exploded onto the market, meaning that all of a sudden, the public had a huge range of credit products to choose from.
Where Guarantor Loans Fit In
After demand increased for an affordable unsecured loan aimed at those with bad credit, guarantor loans were born. For those who have been turned down elsewhere, being able to borrow between £1000 and £5000 for 1 – 5 years can be difficult. Thankfully, with the help of a friend or family member, this is now possible. The friend or family member acts as the guarantor for the loan, which means that they agree to be a 'back up' for the loan payments. It works in exactly the same way as a guarantor on a tenant agreement, which you may be familiar with if you are, or ever have been, a university student.
There is no other loan product suitable for those with bad credit which offers this combination of amounts and terms. Guarantor loans are commonly set at around 50% APR (Guarantor Loans Online offer loans at 47.9% APR), which is far lower than other loans aimed at those who have a poor credit history.
How Guarantor Loans Can Help
For those in the UK who are struggling to get credit, their poor credit history can feel like a huge barrier stopping them from doing things they want to do. In order to improve their credit situation, they need to demonstrate that they can repay debt on time and in full, but few are willing to lend to them. It's a catch-22 situation, and one which can be made worse by multiple applications and turn-downs. A guarantor loan could present the perfect opportunity for someone with poor credit to make manageable, fixed payments over 12 – 60 months. As long as they made each payment in full and on time, this would make a positive difference to their credit file, meaning that more opportunities would be opened up to them in the future.