Ready for a New and Fresh Financial Start – It's Time to Win Your Business
Are you dreaming about starting your own business, but you don't feel like it's ever…
Are you dreaming about starting your own business, but you don't feel like it's ever going to happen? You're not alone. Many people have amazing ideas for businesses that can truly change the economy, but they feel like there's no way that they can actually get it off the ground. You'll need to make sure that you are thinking about different ways to really get things off the ground. Why not show that you have a different business model and win your business through Orange?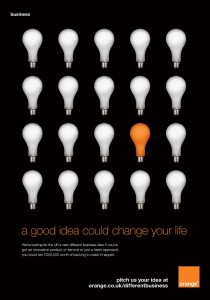 If you have the best idea for a different business that truly has something innovative to offer, you're going to be able to have Orange give you a full year's worth of backing. But is it only money that you need? Not at all.
That's why Orange is giving the prize winner not only 200,000 GBP worth of capital investment,  top notch legal advice from Lewis Silkin, great marketing consultancy from Publicis Chemistry, and mobile phones and plans from Orange themselves.
Of course, given that Orange is one of the UK's top companies, you're going to really have to bring your A game to the table if you want to be the winner. You will need to truly see your vision and be able to communicate it. This is your time to shine here, so make sure that you sum up why you're different, and what innovations you really have to bring to the table. Don't worry about it if you don't have a totally original business idea — the innovation and creativity is what will make you different!
The level of publicity that can come your way from winning the contest is absolutely huge. So if you really think that you have a different business design, it's time to show it off! Check out the Win Your Business competition today!
Sponsored Post