Run a small business? Here's how you can cut costs
The small business sector in the UK has an annual turnover of almost £2tn –…
The small business sector in the UK has an annual turnover of almost £2tn – yet despite that, it's almost certain that each and every firm in this industry has had to think about costs at one stage or another. From the price of paying staff to the fees levied on all kinds of business transactions, spending money seems impossible to avoid. Luckily, there are ways out of the cash black hole – and these are just some of them.
Do it yourself
When a small business owner first starts out, the risks can feel so overwhelming that it seems like the right thing to do to outsource lots of new and confusing tasks. Marketing, for example, can seem like a tough nut to crack, especially if you're not very digitally savvy or keen to use Facebook, Twitter and other social media platforms – so it makes sense to pay a professional to do this for you.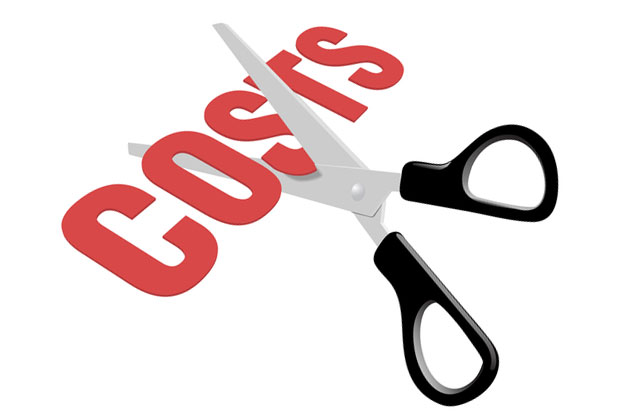 However, if you're looking to cut costs, then this sort of outsourcing is often the first port of call. It's possible to learn how to do tasks such as marketing yourself, while it's also easy to pick up skills such as basic repairs in your premises. Perhaps the only "must-have" professional is an accountant, especially if you're a limited company: the risks involved with getting your tax return or document filing process wrong are too great to ignore.
Find good deals
Whether you're sending money abroad to buy a new piece of kit or you're looking to lease some equipment, comparing the offers available on the market is a wise move. The example of international money transfers is particularly relevant here: the purchasing power of cash can transform radically when it gets sent abroad, and in some cases you could lose out big time if the exchange rate works against you. It's only when you review money transfer companies online that you start to see the difference that a good deal can make, so it's wise to do that today.
Think about staff
If you employ staff in your small business and you still find yourself needing to retrench even after following the advice outlined above, then the last step may be to let some staff go. This is never an easy decision, and it's one that all business owners in your situation find very painful. However, it's often the only option if costs need to be slashed. Remember to follow all relevant employment rules, however, and cover yourself by ensuring that your decision is free from any discrimination or illegal practices. If you don't have any staff other than yourself, then you may need to think about reducing your own salary for a while so that you can invest the remainder into your business's growth plan.
No matter what the reason, pretty much every small business has had to cut back financially at one stage or another. The right move for you and your business will depend on your circumstances, but it's certainly worth thinking about cutting staff costs or learning how to take on more responsibilities yourself. By looking for the best deals on all transactions rather than settling for the most convenient, there are other ways to save cash.