The Luxury Holiday On a Budget – Yes, It's Possible!
Are you looking to get a great holiday trip in, but you know that you…
Are you looking to get a great holiday trip in, but you know that you have to work on a budget? Don't worry, you're not alone. The truth is that a lot of people have to work off a budget more due to the economy. The economy has changed a lot of us in so many ways. We're saving more money and we're more skeptical about spending money in the first place. Just because we're in a down economy doesn't mean that you can't go out and get some warm sun and refresh air. Staying at home all the time isn't what most of us are striving for. And why not go out and treat yourself to something good? You're working very hard in your regular life, and going away for a while is a good way to lower your stress levels. You have to make sure that you're thinking about these things as much as possible before you really just rush off. That's the wrong way to go about it.
If you're trying to go on a nice holiday without breaking your budget, we have some tips for you. Yes, these are even valid if you want a holiday trip with a more luxury feel to it. Let's go!
First and foremost, you want to make sure that you look hard at how much money you have to work with. There's no reason to beat around the bush here — if you don't know your numbers, you can't make sure that you stay within them. You can't just spend a little money and hope for the best. That's really not the best way to go anyway.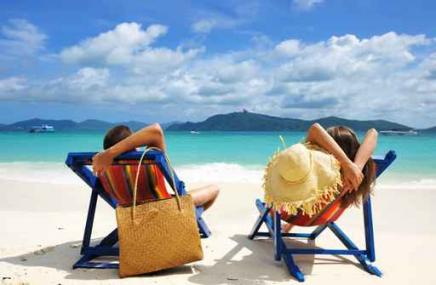 What you have to also think about is making sure that you are figuring out exactly what you really want to do while you're on the trip. You should be able to visualize exactly the type of experience that you want to have. Looking up activities before you go gives you an idea of how to structure you time. Of course, if you just want to lie on the beach, you'll find that nobody's going to charge you extra to do that. The time is right for being able to get things done without losing your cool. After all, if travel frustrates you, it won't be relaxing at all. We want to be able to let stress go, not pack more stress on.
You'll be able to get away from everything that's troubling you. This helps you recharge and come back to your problems with a fresh eye. Sometimes this is all we need in order to get things done. Why not check it out today, while it's still on your mind? Good luck!