What You Need to Know About the Autumn Statement 2011
UK finance is complicated at times, and sometimes it can be hard to follow everything…
UK finance is complicated at times, and sometimes it can be hard to follow everything going on. However, it's really up to you to make sure that you're looking into the facts and figures for yourself so that you know what really affects you, and what doesn't. If you don't do this, then you're going to find yourself in a tough position. You see, looking at only what the news reports can make for a very biased picture of what's happening around you. You're going to have to use the information presented and then look at how it affects you and you only.
In the UK, one of the key indicators of financial growth and stability as it directly relates to the country would have to be the Autumn Statement. This year's Autumn Statement was announced by Chancellor George Osborne, and it's a very important document that can have a lot of impact on your household finances.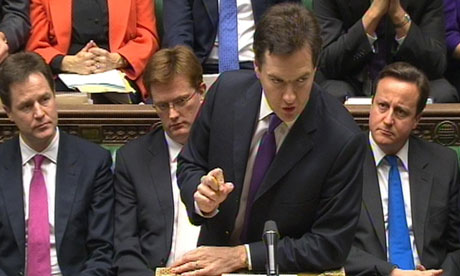 The biggest changes and announcements are listed here:
First and foremost, the state pension age is going to rise to 67 between April 2026 and April 2028. So if you were planning on retiring before this, you're going to need to make sure that you have other sources of income besides the state pension. As today's UK citizens are living longer, it was only a matter of time before the state pension age was raised.
There is some good news to this as well — the basic state pension is going to rise to 107.45 GBP a week, as planned.
When it comes to housing, 95% mortgages are making a comeback. Thanks to the New Build Indemnity Scheme, there's going to be 100,000 new build properties that qualify for these mortgages. That's definitely a good thing.
When it comes to the council tax, there is going to be a push to freeze the council tax for another year. We can already hear the cheering from here on that!
Right to Buy homes are on the move, which up to 50% discount for social tenants.
There's also 400 million pounds being set aside to kick start stalled housing developments across the UK.
The fuel increase that you've been dreading in 2012? It will be postponed from January 2012 to August 2012. That means that you have some relief coming your way, and it will also give you a little more time to plan things out.
If you rely on the trains to get to everywhere you need to be, the increase in rail fares will definitely get your attention. There is a silver lining to every cloud though — the rail fare increase will be capped to 6.2% rather than 8.2%. That's definitely a good thing, when you really think about it.
But it's really the section of the Autumn Statement that covers the employment and education issues of the nation that really will catch your attention.
First off, the annual pay increases for public sector workers is going to be set at 1% for two years after the pay freeze comes to an end.
New financial incentives for the private sector firms should create 160,000 jobs for young people. In addition, there's also funding for 40,000 young apprentice placements. On top of that, there are 6 month work experience placements for 18 – 24 year olds that have been unemployed for at least 3 months. This is a segment of the population that's especially vulnerable, since they're just getting started in life after schooling.
On the education side, there are going to be 100 additional free schools established by the end of the Parliament session, including some specialist maths schools for 16 – 18 year olds.
There's also going to be funding for 40,000 school places that will be shared between local authorities.
There will also be 15 hours of free education and care a week offered to nearly 130,000 disadvantaged 2 year olds. As you can see, a lot of care has been placed into protecting the most vulnerable members of the nation — our children.
When it comes to benefits, there's a lot of good news here. For starters, most working age and disability benefits will rise by 5.2% in line with CPI.
Unfortunately, the planned increase to the couple and lone parents elements of the Working Tax Credit have been cancelled.
The Child Tax Credit will rise by 5.2% in line with CPI, and the disability elements of all tax credits will rise by 5.2% in line with CPI.
Business development is also looking good — the Seed Enterprise Investing Scheme is moving forward, which will offer 50% income tax relief on investments in small businesses. In addition, there will also be a capital gains tax exemption on gains released in 2012 and 2013 and then invested through SEIS in the same year.
There is a new National Loan Guarantee Scheme that will guarantee up to 20 billion pounds worth of bank loans to small businesses. So if you're thinking about starting a business that will have a direct effect on the UK economy, now is the time to start looking into this type of thing.
Don't forget the Business Finance Partnership, which will extend 1 billion pounds worth of investment to small and mid-sized businesses across the country.
There is new investigation into the impact of a simpler dismissal process for small businesses, as well as a reduction in the number of days' notice required for collective redundancies made by larger companies.
Regional public sector pay adjustments will also be reviewed and adjustments may either be cancelled or pushed through.
This is just a snapshot of all of the different issues affecting the UK economy at this moment. Keep your eyes peeled to the data, and start looking around — you might be affected more than you think!