Advice for first time home buyers
Buying your first home is a daunting step, for sure. To go about it the…
Buying your first home is a daunting step, for sure. To go about it the right way you need to be organised and to get to know the housing market like the back of your own hand. You will save money and save yourself stress too.

Research the area that you want to move to
There isn't a straight forward way to find out if the area you're looking at is a great place to live. You will probably have to invest some time finding out if the amenities you need are nearby, if the area is somewhere you will feel safe living, and if you're thinking about starting a family – is the area in the catchment of a good local school? This issue is notorious in the UK. Local education authorities (LEAs) allocate school placement via postcode and not in terms of how close you live to the school.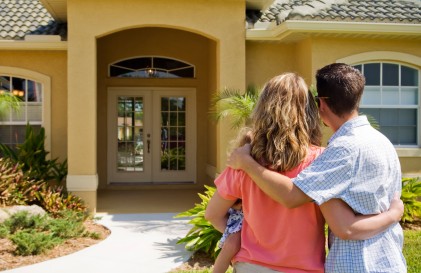 2. Search online for your ideal property
The old days of pounding the pavements of various estate agents to find your ideal properties are over – at least until you find a place you're interested in and then begin the face-to-face negotiations. Check out the website of every agent that deals in property in the area you want to buy. Arming yourself with all of this information will work to your advantage. Be careful that the information you're looking at is up-to-date however. You don't want to get your heart set on an expired property listing! Don't worry, it's happened to all of us.
Make sure that you're paying the correct amount of tax
Figuring out how much tax you actually owe and if you're due any kind of rebate can be a minefield at the best of times. This is particularly complicated as an issue for the self-employed. Those who work in the construction industry, for example, can find it difficult to find substantial and complete advice on their tax entitlements. Advice on cis tax refunds with RIFT (http://www.riftuk.com/CIS.aspx) is a good place to get full and impartial advice.
Even if you follow every rule in the book to a tee, buying your first home is very much a learn-as-you-go type of experience and there's no way to 'practice' ahead of time. Along the way, you'll pick up wisdom that's unique to the experience of buying a property like yours. Then you can pass on what you've learned to the new property newbie.