The Italian Financial Transaction Tax (FTT)
The Italian Financial Transaction Tax (FTT) or the 'Tobin Tax' is a newly founded domestic…
The Italian Financial Transaction Tax (FTT) or the 'Tobin Tax' is a newly founded domestic tax on certain financial transactions executed from 1 March 2013 and other relevant transactions from 1 July 2013.
EU Financial Transaction Tax
Italy's change to its domestic tax is part of a wider European proposal made up of 11 European Union nations including France, Spain and Germany. The European Commission expects to raise around £29.4bn as a result of the levy and proposal hopes to be enforced throughout Europe by 2014. The tax will impact certain shares and bonds between financial institutions, charging 0.12% against the exchange of such transactions as well as 0.01% across derivative contracts. Any of these exchanges will be taxable, even if just one financial institution resides in one of the 11 EU FTT member states.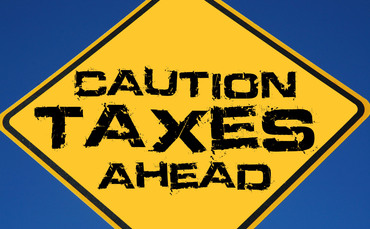 Applicable transactions
There will be five categories of relevant taxable transactions in Italy:
Transfer of shares and PFIs issued by Italian resident individuals and entities, including conversion bonds. Newly issued shares are currently exempt from FTT as well as bonds, quotas and fund units. Additional exclusions may be enforced with a subsequent ministerial decree.
Transfer of additional instruments which represent the same Shares and PFIs such as American Depositary Receipts (ADRs).
Transactions which rely upon the value of one or more Shares and PFIs and other derivative financial instruments.
Cash or physically settled derivative transactions with a main underlying asset such as Shares or PFIs.
The purchase or sale of these Shares or PFIs using any other transaction security or transactions which allow cash regulations based on the above Shares, for example equity-setlled derivatives. Covered warrants, warrants and certificates included.
Excluded transactions
In order to promote growth throughout European economies, The FTT will not apply to the following:
Raising capital through investment banking activities
Everyday financial transactions between citizens and businesses or financial institutions such as loans, insurance, deposits and payments.
Transactions as a result of business restructuring operations
Refinancing transactions with central banks and the European Central Bank, the European Financial Stability Facility and the European Stability Mechanism.
       Concern
Since the levy was first proposed in January, it has faced fierce opposition and disagreements which may result in the original plans to be rolled out more slowly than scheduled. The British Government immediately decided to veto the levy on the grounds that it would threaten the British banking system and growth within the City of London by encouraging traders to move overseas.
The Italian Financial Transaction Tax has also come under scrutiny since its financial minister released its crucial decree. One concern, made by financial intermediaries, has been the timing of the decree. They say that the proposal has left them insufficient time to update their software to meet the new requirements. However, the majority of distress is focused upon the financial markets as a whole. Those involved with the FTT in Italy claim that these measures are likely to penalise the Italian Financial Market, putting more strain on the economy which has already suffered from political unrest and economic recessions.
Due to these rows throughout Europe, the 11 member splinter group are now said to be considering the FTT levy by imposing the measures solely on  shares in 2014 and incorporating bonds into the tax rate by 2016. Due to their links with the London Stock Exchange and their established work with financial transactions, we recommend using Una Vista as a resource during these uncertain times.
April Orchid is well known finance and business content provider within the business and finance industry. She prides herself on writing clear incisive articles with her strong understanding of today's financial commerce with thanks to Una Vista –http://unavista.londonstockexchangegroup.com/articles/italian-ftt-overview/