Attracting tenants to your buy to let property
First impressions are everything when it comes to letting out your buy to let. It…
First impressions are everything when it comes to letting out your buy to let. It is crucial to have a well presented property in order to attract the right type of tenants. If the tenant views a clean and tidy home they are more likely to keep it in this condition, if you are presenting them with something unkempt they are less likely to look after said property. Small things have the potential to drive your tenant away but by making some minor alterations you can up your 'curb appeal' and therefore entice good occupants.
Ensure that the front of the property is kept clean and neat. Small labours such as mowing the grass, sweeping footpaths and pulling up any weeds make a vast difference, this will let the tenant know that the property is well sustained.
Within the property cleanliness is vital. Make sure you air out the property before holding a viewing. Ensure that you take the time to dust and vacuum beforehand. Cleaning products that leave a subtle smell will be inviting but don't go too over board. Mainly focus upon the kitchen and bathrooms, unhygienic spaces will put tenants off instantaneously, so these areas need to be impeccable. Bleach all the bathrooms and make sure all tiling work has clean grouting and is mould free. Wipe down all kitchen cupboards and facades.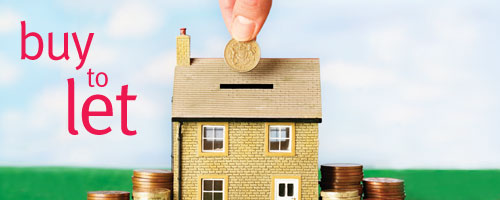 If your property in unfurnished this makes life much easier for both you as the landlord and for the tenant themselves. It gives them the freedom to put their own touch upon the property with their own belongings to make it feel like home. It also means that when it comes time for the tenant to vacate the property there are fewer checks to carry out in relation to evaluating any conceivable damage that may have occurred.
Electrical items that you are supplying need to be checked every 12 months by a qualified electrician, this is also true of the boiler, this needs to be serviced frequently in order for the property to be safe for your tenant. As the landlord it is exclusively your obligation to make sure that both the property itself and the appliances that you are providing are safe
Last but not least be prepared and organised! All tenant agreements need to be in order, and payment dates set out in advance so that both you and the renter know where you are in relation to payment dates. As in most situations the rent that you receive from the tenant is funding the mortgage you don't want any nasty surprises, make sure that they are aware that prompt payment is essential in order for you to avoid any possible late payment charges or impairment to your credit rating.
Individuals don't invest within the property market every day, consequently it's significant that you make enquiries into the buy to let mortgage options that are available to you. There are many brokers that will offer you free advice or comparison sites where you are able to enter information and find the mortgage option most suited to your needs.
Ceri Harris is an underwriter at Willows Finance a secured loans company based in Wales.