Buying a Home – in 10 Years
Today's college students are the next generation who will be buying homes, and if they…
Today's college students are the next generation who will be buying homes, and if they are lucky they will be buying their first home in about 10 years. The average age of a first time home buyer is 33, which for most people is about 10 years after they graduate from college.
What will the housing market look like for our children and grandchildren? That depends on several factors, such as the economy, in addition to living a frugal lifestyle that builds a good credit score and enables them to save money every year for a substantial down payment. Mortgage rates from reputable companies like AmeriSave Mortgage that remain low will help make homeownership an attainable goal. A  good loan officer is as important as a good real estate broker when building a team to find a new home.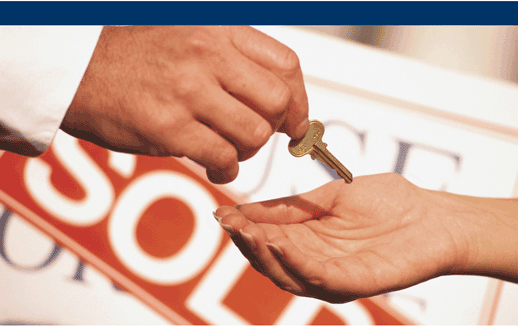 The housing market has become a regional situation, which is very different from the national housing market that our parents enjoyed. Cities with high unemployment and crime, extreme weather, large inventory of foreclosed homes and environmental problems make many major metropolitan areas undesirable. Detroit, Las Vegas, Chicago, Miami and Atlanta all have issues that affect their housing in a negative way, with no indications of improvement in the near future. However, some major metropolitan areas and secondary cities are seeing improvement from the recession, including Washington DC, San Francisco, San Diego, Austin and Dallas.
College graduates who can start their careers in a city with a healthy housing market will likely enjoy an advantage when they are ready to buy their first home. Predicting which cities will have a healthy housing market will include these factors:
Inventory. Look for an upward trend of the number of house sales over the most recent three year period and a stable inventory of available houses. Also, check the average length of time a property is on the market before it sells. In a healthy market, properties sell within 30-60 days of being listed with a real estate broker.
Foreclosures. Track the number of foreclosures over the past 10 years and whether that number has decreased. Laws for foreclosure and lender repossessions differ by state, but the numbers are public information and a good realtor can share that information with you.
Home Values. Check the Case-Shiller home price index and the Federal Housing Finance Agency (FHFA) index, which track home prices based on actual sales data.
Construction of New Homes. The U.S. Department of Commerce tracks constructions starts on single family homes. New homes help set the true market value of houses on the market.
Apartment Rents. If apartments are hard to find or they rent for the same (or higher) price as a typical mortgage payment, the housing market reflects that with lower property.
A home is still the biggest investment that most families make in their lifetime.  Putting together a team of professionals to help gather facts and search for the perfect home will still make the American Dream a possibility for the next generations.