Debt Consolidation With Bad Credit
No matter how closely you monitor your finances, one misstep will easily lead you to…
No matter how closely you monitor your finances, one misstep will easily lead you to credit ruin. Not only will it make a mess out of your future plans regarding money, but it will also lessen your purchasing power as a consumer. Let us say that you are applying for a car or home loan but you have not yet had a chance to build a glowing credit score. Although there is still a chance for your loan to be approved, you will be given lesser privileges. As compared to another person applying for the same loan with a better credit score, you might be given a higher interest rate or not so borrower friendly terms for the loan. Your loan application may even be simply rejected.
Debt Consolidation Solutions
Another instance when having bad credit will not do you any favours at all is when you are applying for a debt consolidation loan. Let us suppose that you have incurred debts with three different credit card providers. There are a couple of solutions that you can go for.
First, you can apply for a debt consolidation loan. For this, you will basically be borrowing money and use it to pay for your outstanding debt. It might sound like a less than perfect solution, but given the fact that you will only have one big loan to pay rather than several loans where the interest rates can easily pile up, it could be a way out of your debts. However, is there such a thing as a loan debt consolidation with bad credit? There might be a few creditors who specifically offer loans for those who have bad credit, but you need to check on the interest rates first. It is quite easy to fall into the debt trap wherein you are taking on one loan after another – and find out later on that you are in way too deep.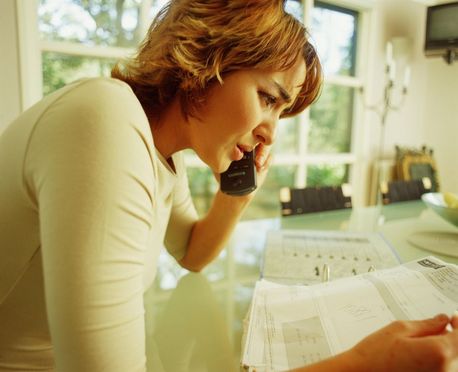 Debt Consolidation with Bad Credit: The Alternative
If you find that there are too many risks associated when taking out a loan for debt consolidation with bad credit, there is another alternative. You can approach a debt management company. Once you do so, a financial expert will map out a debt management plan for you. To give you an idea about why it pays to go for this solution when you are having debt consolidation with bad credit problems, here is a list of the benefits:
You would not have to talk with the creditors yourself because the debt management company representative will do it for you. He or she will look over your entire financial picture. How much are you earning a month? How grave an effect will your bad credit have on your current debts? By learning about the answers to these questions, the representative from the debt management company can determine a suitable solution to actually consolidate your debts, lower the interest rates which are probably already piling up, and make it easier for you to pay off your loans over time.
As long as you have a steady source of income, your bad credit is not bound to affect the debt management plan that will be created for you by the financial expert. These companies are adept at helping people out of all sorts of financial situations. So whether you have a ton of debt or bad credit, they will find some way to get you out of the mess that you are currently in. Unlike taking out a loan and consolidating the debts that you have by yourself, seeking the help of financial experts would give you a more viable solution to slowly pay off your dues.
All in all, debt consolidation with bad credit is a definite possibility. By simply getting in touch with a debt management company, your financial burdens will be somewhat eased. The point of the exercise is to reduce your debts to just one big loan instead of several small loans with high interest rates. By going for this debt consolidation with bad credit solution, your credit history will not negatively impact your chances of getting out of your debts. Naturally, once you do manage to dig yourself out of this financial hole, make sure to do your best in rebuilding your credit history, living within your means and not taking on any more debt than you can afford to in the future.