Estate Agents in Scotland – Buying Property
The would-be property buyer is well served judging by the number of solicitor estate agents…
The would-be property buyer is well served judging by the number of solicitor estate agents Fife has to offer. There are so many to choose from. So, what should you be looking for in an estate agent? And what steps are involved in buying a house in Scotland? Both are really good questions.
The solicitor is more prominently involved in the buying and selling process than in the rest of the UK. Many solicitors are also estate agents and as such are also involved in the marketing of properties. Solicitors can represent either buyer or seller, but not both.
Citizens Advice is an extremely good source of information for anyone unsure of what's involved in the buying of a property.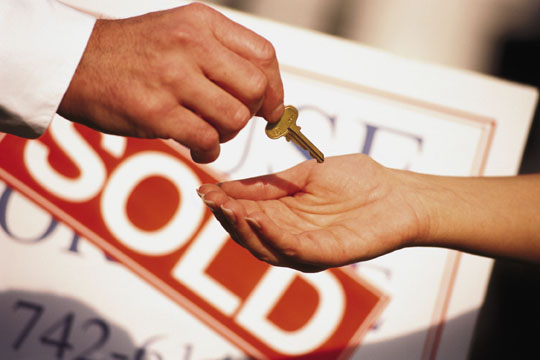 In almost all situations, says Citizens Advice, a solicitor should be used because of the legal work involved, adding, "You should approach local firms of solicitors and/or ask friends and relatives to recommend a suitable firm. Before making a choice of solicitor, you should ask for estimates of their charges for buying a house. It is important to contact more than one solicitor as there is no set scale of fees for purchasing a house and different solicitors will make different charges."
The solicitor should:
discuss the buyer's needs and explain the procedure for buying a house if required
explain the Home Report, the different types of survey and arrange a survey for the house
arrange a mortgage and advise on the different methods of loan repayment available
inform the seller's solicitor that the client is interested in making an offer for the house
draw up and submit a formal offer for the house in consultation with the buyer
prepare mortgage documents
check the legal ownership of the property and prepare a deed confirming the buyer's ownership
check the property certificate from the local councils provided by the seller to find out if they are planning any repairs or developments affecting the house
check that alterations to the house have had planning permission from the local authority
check the search of the official records carried out by the seller's solicitor to see if there are any problems with the seller's right to sell the property
receive the money to pay for the purchase and pay it to the seller's solicitor
check that the house is insured
negotiate with the seller's solicitor in the event of any dispute
A great place to begin searching for somewhere to buy is Fife Solicitors' Property Centre, the largest property portal and group of estate agents in North East Fife. It has hundreds of properties available at any one time to buy, ranging in price from £100,000 to upwards of £1 million. The Edinburgh Solicitors' Property Centre is another website worth checking out for its Fife properties.
Spoilt for choice by the number of solicitor estate agents Fife has to offer? Maybe not, given the complexities involved in the house buying process.