Financial Services Mis-selling – Don't Get Burned
In the world of finance, we trust experts with all of our information. When the…
In the world of finance, we trust experts with all of our information. When the system works, it really works. However, what happens when the system doesn't work? This is where financial services mis-selling comes into play, and many UK consumers are tired of it. They are tired of hearing about stories where people are swindled by advisers that knew they were selling faulty products.
If you're looking to avoid getting caught into scams and lies, this guide is definitely for you.
First and foremost, you need to understand that someone trying to sell you something definitely has a motive. They are getting a commission of some sort, of some other type of compensation. Don't be afraid to ask about the terms of a supposedly good deal. If it sounds too good to be true, it really might be the case. Going online to do your research has become important. If you're the only one that you know of getting this type of deal, then you might be in for an unpleasant surprise. Even if you're being rewarded for your loyalty as a customer, you'll find that you will still need to make sure that you are looking at more than just fancy returns. You want to make sure that the investment in question is actually covered by the FSCS. This is a government scheme that protects your investments up to 50 thousand pounds per investment.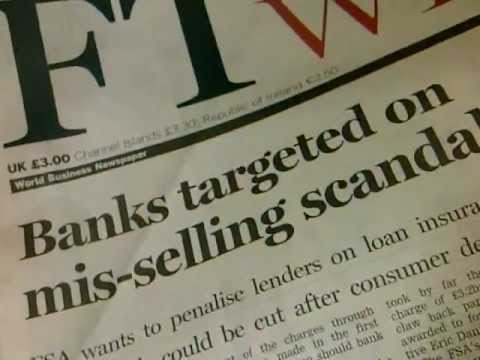 If you're reaching retirement age and you're thinking about what to do with your pension, you need to keep your guard up. There are plenty of unscrupulous advisers that will try to get you to make a transfer but it might be a transfer with fees far too high for your situation. You need to always check the administration costs before you just dive into a new pension. You can't just accept the one that's offered to you the first time around. There's always time to do some research. If someone is making you feel pressured to sign or rushed to close on a deal, then you need to run in the other direction. Any professional adviser worth their job knows that you have to give people time to come to their own decisions. That's just the way all of this works.
If you are a target of mis-selling, you need to be ready to complain to the Ombudsman. This isn't the most rapid source for answers, but it is a source that has serious teeth. A company doesn't want you to file a formal complaint if it can resolve it within their own internal controls. Mentioning that you need resolution of the problem is a great way to get the ball rolling, but you will want to remind them that they have the Ombudsman to worry about as well. If they realize the trouble that they're in, they will usually take steps to correct the problem on their own.
You also have a role to play in helping people avoid mis-selling. If something screams that it's a scam to you, you need to let everyone know to do their own homework. While it's true that you can't force people into doing what you want them to do, they will at least take what you said into consideration. You just never know the impact you might have on someone else's life as long as you're willing to speak up. Good luck!