Major Banks Continue To Reject Credible PPI Claims
Recent research suggests that many borrowers who were miss-sold payment protection insurance and approach their…
Recent research suggests that many borrowers who were miss-sold payment protection insurance and approach their bank for compensation tend to stop pursuing complaints if the claim is rejected by the bank first time round. Claims advisory groups have urged customers to challenge the banks decision and fight on.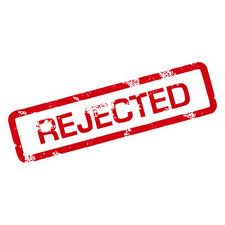 Payment protection insurance (PPI) became popular in the 1990's. The insurance offered credit card, mortgage and loan owners insurance on the money that they had lent should they become ill or unemployed, disenabling them to continue repayments. Banks often sold these policies to customers who did not ask for or need the PPI insurance. Customers were often unknowingly signed up to PPI policies without even realising it and, in some cases, it was even found that PPI policies were a condition of being offered credit cards or loan regardless of whether a customer needed the policy.
PPI insurance was one of the most profitable forms of sales for banks and generated an income of over 5.5 billion pounds a year. It is estimated that over 35 million payment protection policies have been sold to date within the UK. After concerns about the unethical nature of PPI policies, in 2011 the financial regulator announced rules, which required that banks informed customers that they may have been miss-sold PPI policies and the banks were ordered to investigate any potentially miss-sold policies.  Questions still remain as to whether banks have fully complied with this as claims advisory groups estimate that only 1 in 10 people eligible to claim for miss-sold PPI policies have so far done so.
An undercover investigation by The Times newspaper has found that some employees working at claims handling centres for the banks have been encouraged to incorrectly reject credible claims for miss-sold PPI policies in attempts to avoid paying out. Claims have been made that in some instances bank managers have forged signatures on PPI contracts to sign customers up to policies they did not ask for.
The major banks have set aside around 15 billion pounds to cover the cost of claims.  Lloyds TSB the bank accused of being most involved in the miss-selling scandal have already paid out over 4.3 billion pounds to 1.3 million customers. Claim pay-outs can reach in excess of over 60 000 pounds and average claims are around 2750 pounds. Consumer watchdog, Which, expects that banks will need a further 5 billion pounds to cover the costs of claims due to a significant increase in recent complaints made to the Financial Ombudsman Service.
Within the last year the Financial Ombudsman Service has seen a rise of over 92% in claims with over 400 PPI claims being made per hour. Alarmingly 86% of claims against banks decisions were found in favour of customers and claims advisory groups raising the issue why customers have had to turn to the regulator to challenge decisions made by banks.
For information on miss-sold PPI, don't hesitate to contact The Claims Advisory Group.