Prominent Australian CFOs Debate the Importance of Networking
As part of Robert Half's ongoing CFO Masters Series, the merits of staying connected are…
As part of Robert Half's ongoing CFO Masters Series, the merits of staying connected are detailed by seven prominent and successful Chief Financial Officers.
A stand-alone video series offering advice on finance jobs from executives at some of the region's top companies, the Robert Half CFO Masters Series can be seen now on the Robert Half Asia Pacific YouTube channel.
Discussing the pros and cons of networking within and outside their organisations are leading CFOs Trevor Burgess from Centrelink, Commonwealth Bank's David Craig, Allan Gaukroger from The Commonwealth Scientific and Industrial Research Organisation and Westpac Institutional Bank's Gillian Larkins.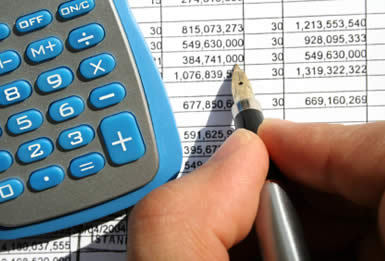 Also offering their tips and tricks are Proctor & Gamble Australia & New Zealand's David Phillips, Mark Steinberg of Colonial First State Global Asset Management and United Group Services' Stewart Walters.
Notably, not all CFOs are sold on the benefits of networking. "I might have the female orientation, that you have to do the right thing by your employer," reasons Westpac's Larkins. "I probably lean myself more to that than actually going out and selling myself, because I honestly think the evidence is back in what you produce in your job. So, a little bit of networking goes a long way, but you also have to do your job right."
Others admit they've been slow to board the bandwagon. Confesses Proctor & Gamble's Phillips, "I have done, over the last nine months, pretty poorly in that area. I will be a lot more proactive looking for informal lunches, making sure I talk with people in my own industry and beyond."
To most CFOs, however, the benefits of networking are crystal clear. "Networking's absolutely critical with getting results and the best result for the CSIRO," Gaukroger says flatly.
"Networking is obviously important as you look for new opportunities and you span your horizons," says CFSGAM's Steinberg. "It allows you to bounce things off your peers; how do other people see things and view very similar circumstances? And so I always encourage my analysts to have mentors and to have peer groups that they can talk to."
Walters, from United Group Services, lists the important players in his network. "The financial institutions, the banks, the insurance companies, the brokers, the recruitment companies, the IT companies, a plethora of different organisations: I think for you to be highly effective you need to have networks you can call upon."
Commonwealth's Craig goes into even more detail. "I network with my competitive peers and CFOs, I network with other CFOs, I network with old friends and colleagues. I also network with people who are up-and-coming, so I mentor a number of people and keep in touch with them."