Remortgage & first time buyer lending at its highest for five months
The Council of Mortgage Lenders released figures today showing that remortgage lending is at its…
The Council of Mortgage Lenders released figures today showing that remortgage lending is at its highest level for the last 5 months. A total of £3.4bn was advanced to UK borrowers remortgaging in April 2013, which is the highest level since November 2012. (However this figure is still slightly below the figure for the same time last year – April 2012, which stood at £3.5bn)
The CML also reports that gross lending for April 2013 has been the strongest month since 2008! With an 4.3% increase in gross lending from £11.6bn to £12.1bn, and they point out this is due in part to the strength of the remortgage lending.
January to April saw 70,700 loans advanced to first-time buyers, which was 11% higher than the same time last year. The first quarter activity is even more impressive when you consider than last year was boosted by the stamp duty holiday, which ended last year.
CML director general Paul Smee says: "Lending to first-time buyers remains above the levels seen at the same time last year, despite the boost caused by the end of the stamp duty holiday in March last year."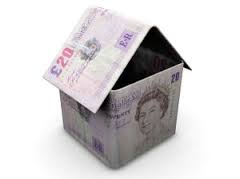 Approximately 46% of home buyer mortgages where advanced to first time buyers in April, which has been steadily rising since the lows of 38% seen in 2007. It is also a positive sign to see the average loan to value rate increasing from 80% to 81% which indicates more mortgages are being provided at higher LTV than the previous year, for example an average first time buyer now only need to put down a 19% deposit, compared with 20% in March.
But if the "Funding for Lending" and "Help to Buy" schemes both helping to boost first time buyers and the available of mortgage lending?
Kevin Gibson, Ascot Mortgages says "Strong first time buyer activity is very welcome news, this spring have shown many very positive signs for first time buyers and home movers alike. This is mostly due to increasingly attractive mortgage deals – with many lenders lowering their rates and with more enticing offers being slowly rolled out to buyers with smaller deposits."
The average first time buyer mortgage rate for 95% mortgages has also slightly reduced from 5.48% last year, to 5.32% this month. The overall range of deals available has decreased slightly, but it looks like the deals are getting better.
There is however still criticism that the Funding for Lending scheme, which the government championed would help first time buyers get a foot on the property ladder just isn't hitting the spot, as the majority of people benefitting from the more significant drops in interest rates are those with 30% deposits and more, which typically are not first time buyers.
Kevin Gibson, Ascot Mortgages says "This may have been a different story if the government insisted that their Funding for Lending Scheme was to be for higher LTV lending"
"The Help to Buy scheme announced in this year's Budget should provide a further boost to the first-time buyer and home mover markets, but we still await further details on how the initiatives will work."