The do's and don'ts of making ppi claims
While a lot of people have gone about making PPI claims because the policy was…
While a lot of people have gone about making PPI claims because the policy was mis-sold to them, there's still a rare number of claimants who were unsuccessful – either rejected right away by the banks or lacking proof that a mis-selling really took place.
To go briefly over what has been talked about a lot of times, PPI is an insurance policy designed to help credit consumers with their payment dues by covering a portion of it for a period of time in times of sickness, accident, or sudden unemployment. And even though its purpose seemed spot on, the ways it was sold to people were just unacceptable.
By referring to this guide, you'll learn of the things you need to do and need not do when you're making a PPI claim for yourself, given that you have established that it was mis-sold to you.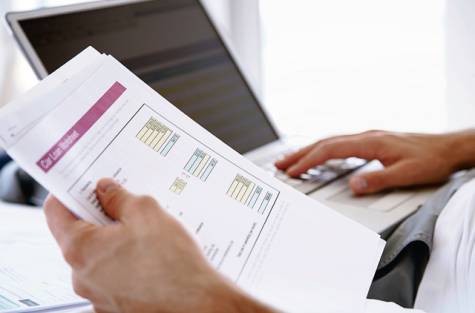 Before anything else, you may need to ask yourself these questions to determine how PPI was mis-sold to you:
Did the insurer, bank or credit card company not mention that PPI was optional?
If for an insurance policy – Did they mention any exclusion, including pre-medical conditions or retirement?
Did they neglect to tell you that interest was payable on PPI costs?
Did they state that the policy could expire before you paid for the loan?
Did your bank, credit card company or insurer hard sell or push the PPI coverage?
Did they add PPI to your contract without your knowledge?
If you answered YES to any or all of it, then one thing is certain: you were ticked into buying Payment Protection Insurance. So, how do you go about making a claim? Here's how:
Your first option would be to seek expert advice and hire the services of a PPI claims company to do the dirty work for you. They will act on your behalf and deal with the bank that sold you the product to get you money back.
On the other hand, you may also do this on your own given the patience and willingness to wait for a decision.
Do not rush into having a favourable result just yet when you start making a claim. Proving the case takes weeks, sometimes 6 to 8, before a decision is made. It also depends on how much evidence you presented together with you PPI claim letter.
Go over your account related paperwork to find information and reference to Payment Protection Insurance. Those documents should contain details as to how much money was spent on it, and how
long the policy has been running on your account. Get them all together and attach copies to the letter you're going to send to the bank.
Do not dwell on your anger when writing that letter. Although it's fairly understandable especially when it's clear that you were cheated, aggressive content may just take you away from the point you are making. Try to be as objective and reasonable as possible when making your demand for a PPI refund.
If decided on your favour, you've got every reason to be happy. Your bank will make an arrangement with you with regard to paying you back. If you have an outstanding debt, the amount will be deducted from your refund and whatever's left will be given to you. If you've fully repaid your credit agreement, then a cheque will be issued to you – containing the full PPI premium amount and the interest incurred over time.
Do not give up just yet, if your bank does not contact you weeks after you sent your claim. You can lodge a complaint at the Financial Ombudsman Service about it. You can do the same if they rejected you claim despite the fact that PPI was mis-sold to you. The Ombudsman will review the case further and make enquiries with your bank.
See, contrary to what others believe that it could be a stressful process, these reminders show that you don't have to go through so much trouble in making a PPI claim. Just remember not to let the bank bully you out of your claim and demand a thorough discussion once the investigation was completed. This will let you learn a lot of information which in turn will lead you to become more cautious next time.