Great Interest Free Credit Cards – A Real Value for Consumers with Superior Credit Ratings
Are you in the market for new credit? If you have a good credit rating,…
Are you in the market for new credit? If you have a good credit rating, you might want to check out some of the interest free cards that are growing in terms of popularity. Credit card companies are international forces of nature, looking for as many consumers as they can. In order to attract the best consumers to their brand, they know that hey have to have features that really sweeten the pot. Nobody wants to deal with a credit card company that's going to just raise their rates all of the time — especially if they have a history of paying their bills on time and having the money to do so. So interest-free periods on both purchase and balance transfer credit cards are a good thing, and something that you should check out.
Gone are the days where you just had to stick with the credit cards you had, lest you run the risk of not being approved for anything new. If you have a history of paying your credit card and you keep a modest balance, you should make sure that you shop around — it could save you a lot of money.
Here are a few credit cards that have gotten our attention lately.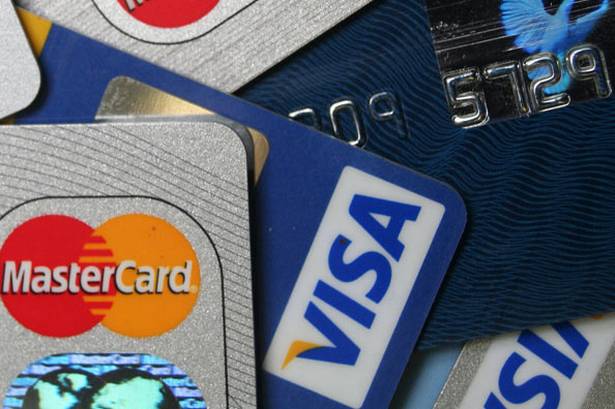 We can't go without mentioning Nationwide's Select Credit Card. it's a pretty good card with good terms — 18 months at 0% interest for purchases, and 17 months at 0% for balance transfers. You will however need to make sure that you pay the 2.95% handling fee for any balance transfers. Make sure tat you do the math on your own situation to make sure that switching to a card like this would be a wise move.
The offer does have a few downsides. You're going to have to be a Nationwide FlexAccount customer with a Visa debit card. You will also need to pay 750 GBP or more each month in, or transfer from a non-Nationwide account using the building society's transfer service.
There are some benefits here with this offer, but if you're satisfied with the current account that you have, you might want to check out some of the other deals.
We really liked the Halifax All in One MasterCard. It's got 15 months at 0% on balance transfers AND purchases.
Virgin Money is jumping in the fray with 14 & 13 months respectively (balance transfers and purchases) at 0%, and even Sainsbury's is making an offering.
As mentioned earlier, you will indeed have to have a spotless credit rating or close to it. But if you're in this special category and you can indeed make things work, we suggest looking at the current offers and seeing if you can save some money in the long run. Start today!